Farmer's Market Dinner - Whole Fish with Roasted Vegetables
I remember visiting my grandparents abroad as a young child. My grandmother would shop at the market every morning for what she would cook that day. Meals were delicious and exceptionally fresh. We were also less wasteful and more appreciative.
It's nearly impossible for me to do the same for my family, even on calmer days, just the thought of cooking dinner (let alone shopping and preparing a menu) is enough to drive us towards other options. Still, I sometimes wish I had the talent to create endless meals from the beautiful ingredients on display at our local farmer's market.
There's something wonderfully nostalgic about picking up an heirloom tomato at the market, smelling it, feeling the dirt on it's stem. I love chatting with the farmers, learning about their methods and listening to their recommendations. My children adore asking for samples of the seasonal fruits.
Our good friends Sierra and Michael of PoppiesandPosies.com visit often and have joined us for many market shopping sprees. They've never ceased to impress us with their serious entertaining skills. Here is their take on an imaginative and effortless meal that uses colorful ingredients that are fun to shop for, pretty to look at and yummy to eat!
Choose your ingredients. With roasted vegetables anything goes: consider a colorful array of rainbow carrots, turnips, fiddlehead ferns, fingerling potatoes, fresh herbs and green onion. For your fish, choose a locally caught sustainable option, like the Santa Barbara Sea Bass.
Clean and prep. Peel your potatoes, carrots and turnips and dice vegetables into smaller pieces. If you prefer, you may leave smaller vegetables (like carrots) whole.
Add flavor. Seasoned your fish with olive oil, oregano, rosemary, salt and pepper and let it marinate, covered for an hour in the fridge. Toss your vegetables with the same mixture of oil and spices.
Roast. Cover several cooking pans with wax paper and arrange your vegetables and garnishes on them. Wrap your fish in foil on another pan. Roast the vegetables in the oven at 450 degrees for 20 minutes, stirring occasionally. Bake your fish for 15 minutes (although you may want to adjust the timing based on the size of your fish).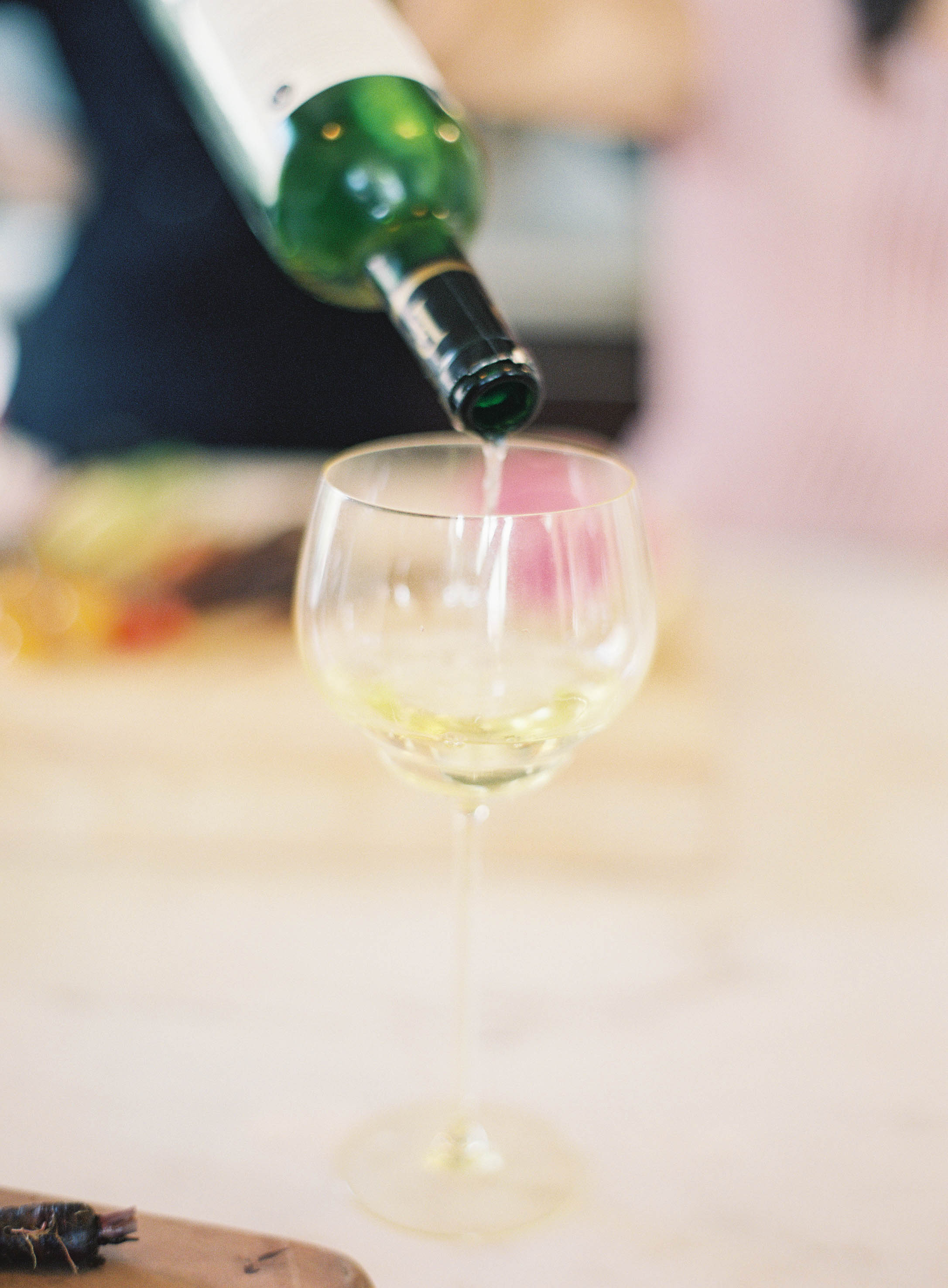 Serve and enjoy. Pair with fresh lemon and a crisp Santa Barbara Sauvignon Blanc.
The Santa Barbara Farmer's Market is on Saturday mornings and Tuesday evenings in downtown Santa Barbara. On Wednesdays it's based in Solvang. To learn more about it, visit: sbfarmersmarket.org
Credits: Written and Photographed by Jen Bogan