Five Things You Need for an Impressive Charcuterie Display
Here in Santa Barbara, a good cheese board is it's own food group. Let's all say a collective "no" to Costco sized cheese and meat cubes. Our resident cheese lover, Elihu, explains what you need to prepare a beautiful, instagram worthy charcuterie board that will impress all your friends.
Source some local California cheese boards, like these from Make and Stow. You'll want ones in several sizes and shapes to fit a variety of items. Little sauce bowls are also helpful to separate different areas of your platter.
Buy your favorite selections of crackers, bread, cheeses and meats. We love getting baguettes, prosciutto, spicy salami and a mix of cheeses in miniature tasting portions from Whole Foods (3761 State Street).
Add in finger friendly fruits and vegetables, like berries, grapes and cherry tomatoes. Pears, plums and apricots can also add color and variety.
Arrange your items in small groupings. Lightly fold over layers of prosciutto and cut cheese into smaller slivers. Fruits and vegetables can be placed in small bowls, or sprinkled throughout.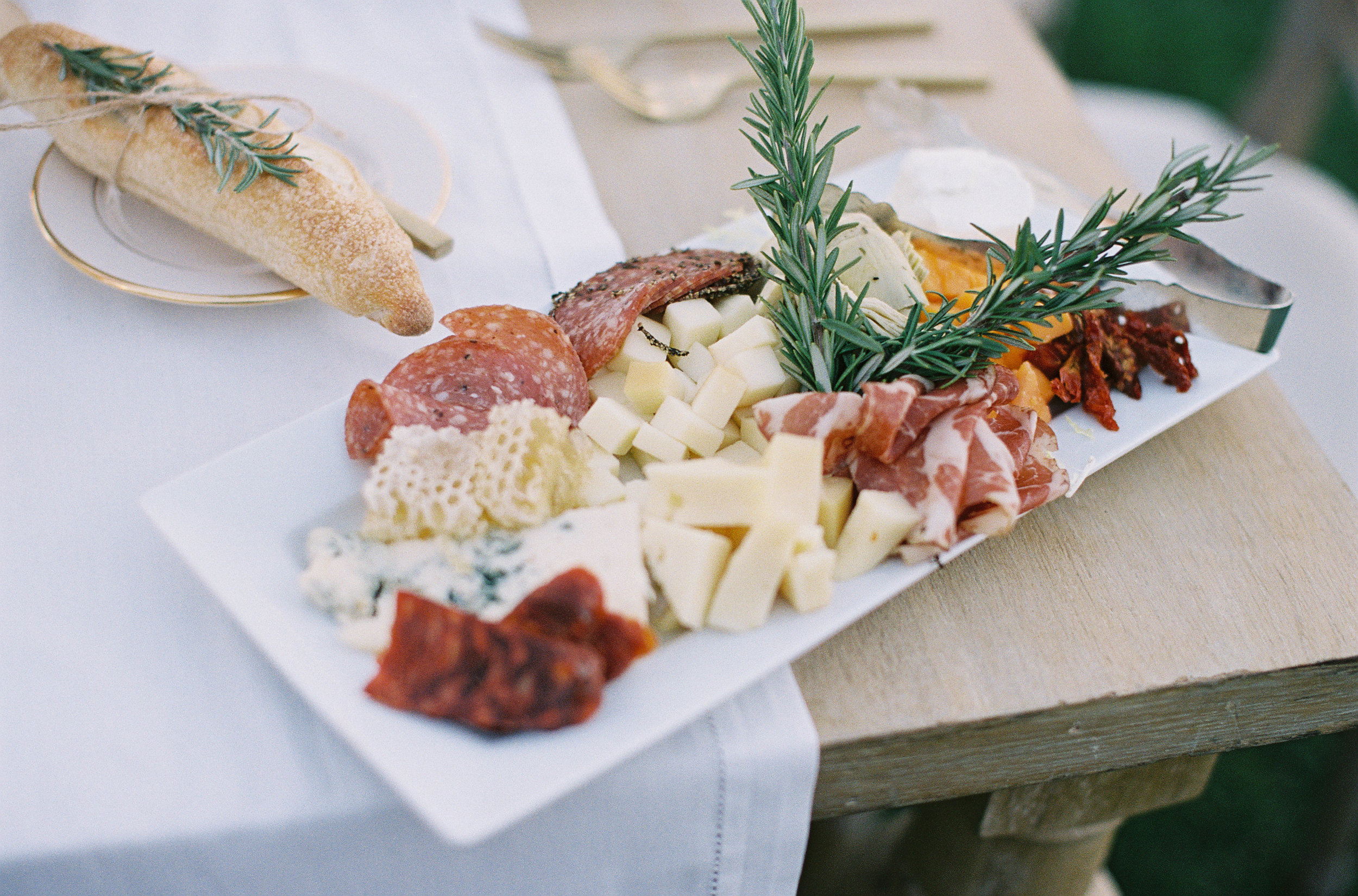 For the overachievers. Add in local honey, jams, candied nuts, or even a sprig of rosemary as an aromatic garnish. Don't forget the friends and the wine.
Credits: Written and Photographed by Jen Bogan